Quote: "It is the story of a man in a bowler hat reading his newspaper on the London underground in late 1960. He reads a small item about two Portuguese students being sentenced to seven years? imprisonment for raising their glasses in a toast to freedom. He is outraged, decides to go to the Portuguese embassy in London to make a personal protest and then changes his mind. Instead he gets off at Trafalgar Square station and makes his way to the church of St Martin?s-in-the-Fields. He goes in, sits down for three-quarters of an hour, and thinks.
In his words, "I went in to see what could really be done effectively, to mobilize world opinion. It was necessary to think of a larger group which would harness the enthusiasm of people all over the world who were anxious to see a wider respect for human rights."
That man was Peter Benenson, then a barrister in London. When he came outside into the square, he had his idea. Within months, he launched his Appeal for Amnesty with a front page article in The Observer newspaper.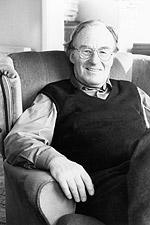 Nothing quite like it had ever been attempted on such a scale before. The response was overwhelming, as if people worldwide were waiting for exactly such a signal. Newspapers in over a dozen countries picked up the appeal. Over a thousand letters poured in within the first six months. And the post-bags of the world?s heads of state changed forever."
Amnesty International and Asian Human rights commission, two among others whose work is to protect and help the others. It is therefore very important to focus on those who immediate security is threatened, here are 6 urgents cases among many others.
ASIAN HUMAN RIGHTS COMMISSION
URGENT APPEALS PROGRAMME
JULY 2005
I ) BURMA: Forced labour; impunity; un-rule of law
According to new information received by the Asian Human Rights Commission (AHRC), villagers in Taunggut Township, Arakan state, Burma have lodged a new complaint with the International Labour Office (ILO) liaison in Rangoon about the detention of some local government officials in a case of alleged forced labour there.
As the AHRC reported earlier (UA-31-2005), three local government officials in Taunggut were allegedly arrested for ordering forced labour after local villagers complained to the ILO. However, the villagers of Lamu village circle sent another written complaint on March 12 that it was not these men but the local army officers who ordered the labour. According to a villager's statement broadcast on Democratic Voice of Burma radio on June 1, the main persons responsible were troops of Strategic Command No. 5 based in the area. Among those, the following personnel were named:
I. Infantry Battalion 544:
1. Saw Kyi Khin, Battalion Commander
2. Captain Thaw Lin
3. Captain Win Thein Oo
4. Captain Ne Hein
II. Light Infantry Battalion 346:
1. Major Chit Htun Naing
2. Sergeant Htun Shwe
3. Sergeant Kyaw Htay
4. Sergeant Nga Mei Khaung
It was reported that after the second complaint was lodged by the Lamu villagers, the concerned regional authorities sent an investigating party; however, the investigators did not reveal their identities or explain the purpose of their investigation. They are alleged to have then told the people not to report to the ILO and if they have a problem to report directly to the local authorities or army offices.
II) MALAYSIA/BURMA: Freedom of assembly; Arbitrary detention
The Asian Human Rights Commission (AHRC) has received updated information regarding the situation of 68 Burmese protesters who were detained on 16 June 2005 after a peaceful demonstration opposite the Myanmar Embassy in Kuala Lumpur (See further: UA-101-2005).
Four of those detained, who are asylum seekers in possession of ?temporary protection? letters by the United Nations High Commission for Refuges (UNHCR), were charged under the Immigration Act. 62 others were charged for illegal assembly, failure to obey orders by the police, and for offences under the Immigration Act. Two other refugees, both aged 17, were brought to the Kuala Lumpur juvenile court to hear similar charges. If convicted, these refugees face imprisonment between less then one year and five years, fines between RM2,000 and RM10,000, and caning with up to six strokes of the rattan.
The AHRC urges you to intervene into this violation of the right to assembly and the right to asylum by demanding the immediate release of all 68 refugees.
III) NEPAL: Abduction; Torture; Arbitrary arrest; Illegal detention; Rule of law
The Asian Human Rights Commission (AHRC) has received information regarding the brutal torture, arbitrary arrest and illegal detention of a young journalist in Nepal.
Mr Chandralal Giri was initially detained by a group of plain clothed Royal Nepal Army personnel on 31 December 2004. He then spent two weeks in army barracks being brutally tortured, both psychologically and physically. It was not until 19 January 2005 that Mr Giri was finally arrested under the Terrorist and Disruptive Activities (Control and Punishment) Ordinance (TADA). A habeas corpus petition was filed on Mr Giri?s behalf with the Supreme Court who released Mr Giri on 21 June 2005 declaring that he had been illegally detained. However, since then Mr Giri and his family have lived in fear, frightened as to when the army might act next.
Your urgent action is therefore required in this case. Please send a letter to Ian Martin, Chief of Mission, Office of the United Nations High Commissioner for Human Rights - Nepal Office, urging him to pursue this matter and pressure for an immediate investigation and prosecution in this case.
IV) SRI LANKA: Continuous threats to torture victim; Urgent need for witness protection
The Asian Human Rights Commission (AHRC) is gravely concerned by further death threats on torture victim Jayasekara Vithanage Saman Priyankara and his family on 6 July 2005. According to Priyankara's wife, she received further phone calls threatening deaths from an unknown person saying, "People from Colombo will come and throw bombs at your house and will destroy your husband, yourself and the family." 
The AHRC strongly suggests that the threats were made from the office of the Police Headquarters Inspector (HQI) of Matale, which is in charge of providing protection to Priyankara and his family. Priyankara's wife said that when she called the HQI office, she recognized the receiver's voice as the same as that of the person who made the threatening call moments earlier. After learning of the incident, the AHRC called the HQI of Matale. After saying that we wanted to speak with the HQI, the other speaker hung up the phone before responding.
The AHRC also spoke to Mr. Hector Dharmasiri, Superintendent of the Police (SP) of Matale Police Division, about this matter. However, he showed rough manner about our complaint and he did not want to talk about the matter. Now the AHRC suspects that there may be a serious threat to Priyankara's life, appears that the senior members of the police in the area seem to be aware of it.    
The AHRC calls for your urgent intervention in this case. Please urge the Sri Lankan authorities to provide immediate protection to Priyankara and his family and conduct a proper investigation into the alleged incident and bring the responsible persons behind Priyankara's intimidation to court.
V) INDONESIA: Delay of Police Investigation; Death Threats to Human Rights Defenders; Rule of Law
The Asian Human Rights Commission (AHRC) has received updated information from sources in Indonesia regarding the investigation into the death of human rights activist Munir Said Thalib.
According to this information, the Indonesian police have formed an investigation team which is supposedly tasked with following up on the TPF?s findings. While this step is welcomed, it is now imperative that the new team begins an impartial and effective investigation immediately.
Considering the poor performance of the police so far, as well as the questionable reputation of the Indonesian Attorney General and judiciary, it is important that in order to bring justice to Munir and those affected by his loss, an independent body is established to monitor the judicial process in the case from investigation through to the verdict. Although this demand has been raised to him by human rights groups, the president has thus far failed to respond to it.
The AHRC asks for your intervention by writing to the relevant Indonesian authorities to demand that all necessary steps are taken to ensure a speedy, complete and thorough investigation into the causes of Munir?s death, as well as an impartial and effective prosecution and trial.
6) INDIA: Hunger; government inaction and neglect; caste discrimination; landlessness; government threats and intimidation
The Asian Human Rights Commission (AHRC) has received new information from Manabadhikar Suraksha Mancha (Masum) regarding the appalling starvation situation in the South 24 Parganas District, West Bengal. The entire community, mainly made up of villagers belonging to the Munda indigenous group, has been facing hunger for many months. Many are on the verge of death.
Moreover, it has been brought to our attention that on at least two occasions, the villagers have been threatened by government authorities to keep quite about their current situation. Local government officials from the Marxist party as well as uniformed policemen have visited the village warning the community not to speak to outsiders.
There have been many other hunger cases reported in the West Bengal region and the situation has not improved. The AHRC urges you to write to the Chief Minister of West Bengal and related authorities requesting for direct intervention in this matter and that steps be taken to eradicate hunger in the State.
URL
http://news.amnesty.org/index/ENGORG100022005
http://www.ahrchk.net/index.php
http://www.state.gov/g/drl/rls/shrd/2004/